Liberia Team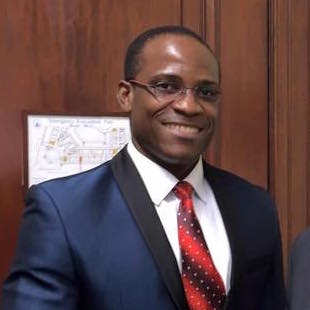 Hh K. Zaizay – Executive Director
Hh Zaizay serves as the Executive Director of PYPP and leads the in-country team. Hh provides critical leadership support, and is responsible for the management and implementation of program-related activities and curricula in Liberia. Hh serves as the main point of contact in Liberia for all partners and stakeholders. Hh holds a MA in Gender, Peace, and Security from the Kofi Annan International Peacekeeping Training Center in Accra, Ghana and a Bachelor of Arts in Sociology from the United Methodist University in Monrovia, Liberia.
Sadia Stubblefield – Deputy Director for Programs
Sadia G. Stubblefield serves as the Deputy Director for Programs and provides critical in-country leadership and support for the Executive Director. She assists in managing the program; maintains the program's financial, operations, and programmatic procedures by serving as a secondary point of contact for the PYPP; represents the PYPP at events; and provides general support to the recruitment process for and retention of PYPs. Before assuming the Deputy Director position, she served as the Program Assistant and provided administrative support to the in-country team, coordinating the day-to-day activities in the office. She also coordinates special events, including trainings, immersion excursions, and meetings. Sadia holds a BBA degree in Management from the Stella Maris Polytechnic in Liberia.
N. Charles Wilson – Deputy Director for Finance & Administration
N. Charles Wilson joined PYPP in April 2016 to serve as the Deputy Director for Finance & Administration. In this role, he provides strategic operational support to the in-country team through overseeing and coordinating financial and office management of the PYPP. Before joining the PYPP, Charles served as Grant Compliance Manager (USAID) at the International Rescue Committee (IRC) from October 2015-April 2016. From August 2013-August 2015 he served as Head of Grant Finance (Global Fund) at Plan International Liberia. Charles holds a MBA in Financial Management from the Cuttington University and a BBA in Accounting from the University of Liberia in Monrovia, Liberia.